Pastor | Elder
Dane has served as the pastor of Beacon Community Church since it began in 2015. He is married to Laura and they have two energetic children, Cecile and Soren. Dane enjoys spending time with his family and doing just about anything outside—running, biking, hiking, basketball, and gardening.
Elder
Alex and his family started attending Beacon in November of 2017. Having served on staff with Dane at Hope Fellowship Church, he and his wife, Misty, were happy to join the congregation when they moved back to the Boston area. Alex became an elder at Beacon in the summer of 2019 and helps with the ushering/welcoming team. They live in Belmont with their son, Lucas, and are currently in the process of adopting their second child. Alex works at a tech start up in Cambridge, managing the quality assurance efforts of its customer service team.
Elder
David and his wife, Jocelyn, met at a college ministry while attending the University of Washington in Seattle. They moved to Boston for grad school and fell in love with New England's history and people. They currently live in Waltham where they stay busy raising Ezra, Jeremiah, and Eliana. They joined the Beacon launch team in September of 2015 and David now serves as an elder at Beacon as well as co-leader for a community group. David works at a small medical device company in Somerville.
Elder
Dave started to follow Christ as a kid, but processed intellectual doubts and grew spiritually at Northwestern University. He went on to work in campus ministry, first in Berlin, Germany and then in the Boston suburbs. He and his wife, Erin, have two kids (Natalie and Titus) and live in Belmont. Dave has a heart to see the hope of the gospel impact local communities and the world. He currently works in software development and enjoys thinking/discussing about world events and culture, playing board games, watching movies, and hiking.
Elder
Tyson has served as an elder of Beacon since its inception. During the week he works in software and product development and on nights and weekends he enjoys spending time with his wife Kelly and three children (Asher, Eleanor, and Isaac). Originally from Seattle, he cheers for Seattle sports teams like the Seahawks, Huskies, and Sounders and has jumped on the Red Sox and Celtics bandwagon while he waits for the Mariners to be good and the Sonics to return.
Pastoral Resident
Dillon began serving Beacon Community Church in 2018. Before living in Belmont, his love for the Boston area grew through spending two summers in the city for internships during college. As Pastoral Resident, Dillon facilitates small groups, student ministry, and community outreach. He married his wife, Kate, in Summer 2019 and they enjoy playing sports, drinking a good cup of coffee, and exploring New England.
Worship Leader
Before joining Beacon in 2016, Heather served on the worship team at Christ's Church Rwanda for two years and Hope Fellowship Church in Cambridge, MA for four years. In addition to leading worship, Heather has a passion for public health and works at a local public health non-profit. When Heather is not working she enjoys traveling, spending quality time with friends, and attending live shows or concerts with her husband, Matt.
Beacon Kids Coordinator
Nicole has been serving as the Children's Ministry Coordinator at Beacon Community Church since April of 2019. She has a background in early childhood education. She and her husband, David, have two kids: Aliyah and Dawson. Nicole enjoys being with her family, cooking, dark chocolate, traveling the world, and living cross-culturally.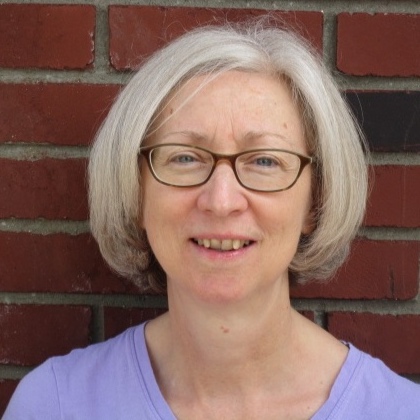 Administrative Assistant
Kim joined Beacon's staff in 2017. She is originally from New Jersey and now lives in Watertown with her husband, Brian, and their son, Kyle. She enjoys spending time with family and friends, traveling—especially to the ocean or mountains, and reading.